My name is Michael Phung for great love and passion and adventure have brought me to different parts of this amazing country from picturesque North West to mighty North East, white sandy beach of Mui Ne to vast coffee plantation up in central highland, from hustle and bustle Saigon to lush tropical fruit gardens of Mekong delta all on the back of a vintage vespa.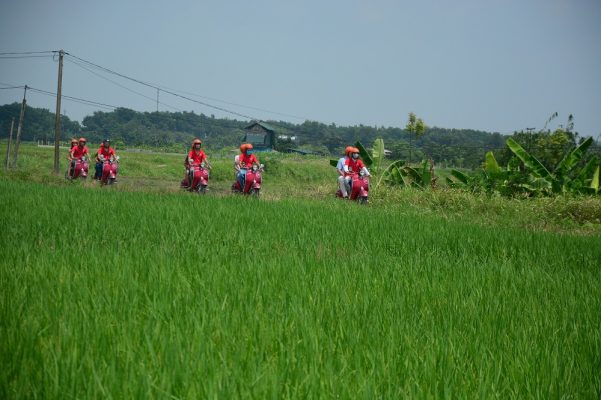 I started working in Tourism since 2005 as a freelancer for different travel companies taking travelers around the North and Halong Bay.A big change came in 2010 when I joined a professional  adventure company as the role of a tour leader.  Time flied I have met interesting and amazing people along the way, seeing stunning beautiful landscapes and have many incredible experiences.
The wish of sharing love of my country with travelers has nourished the birth of Asia Vespa Tours Company – a unique tour combines Vietnam motorbike culture and hidden areas of each city with real life experience. Learning how locals live, work, pray and play.
My name's David Nguyen –  i am lucky enough to chance working in travel industry for nearly 10 years, I want to turn my passion into a acting career that can help my travelers understand more about Vietnam culture, history and picturesque scenery and more than that fall in love with my country like i do. During the years of working in hospitality i have work for many domestic and international travel comapanies which allow me to understand about what people want and need when they travel Vietnam. Learning how to run a trip in the most professional maner and how to do it with responsible travel. 
Let us share the beauty of Vietnam with you
Asia Vespa Tours Team
HANOI MOTORBIKE TOURS – HANOI VESPA TOURS – HANOI BICYCLE TOURS – HANOI JEEP TOURS