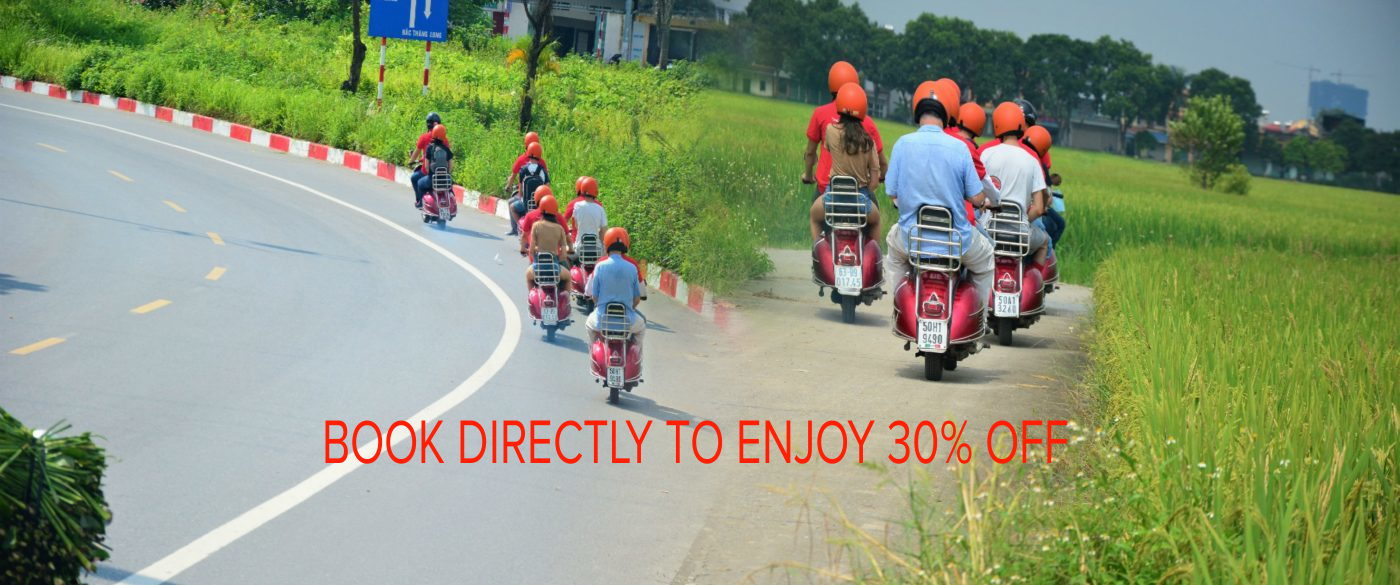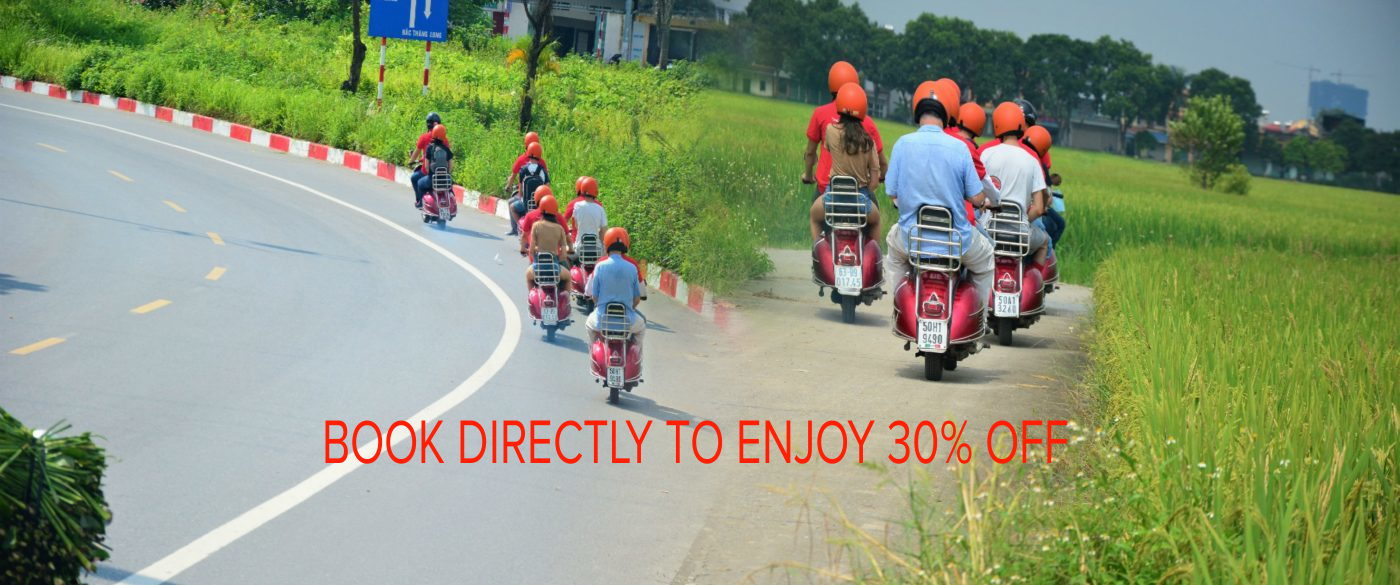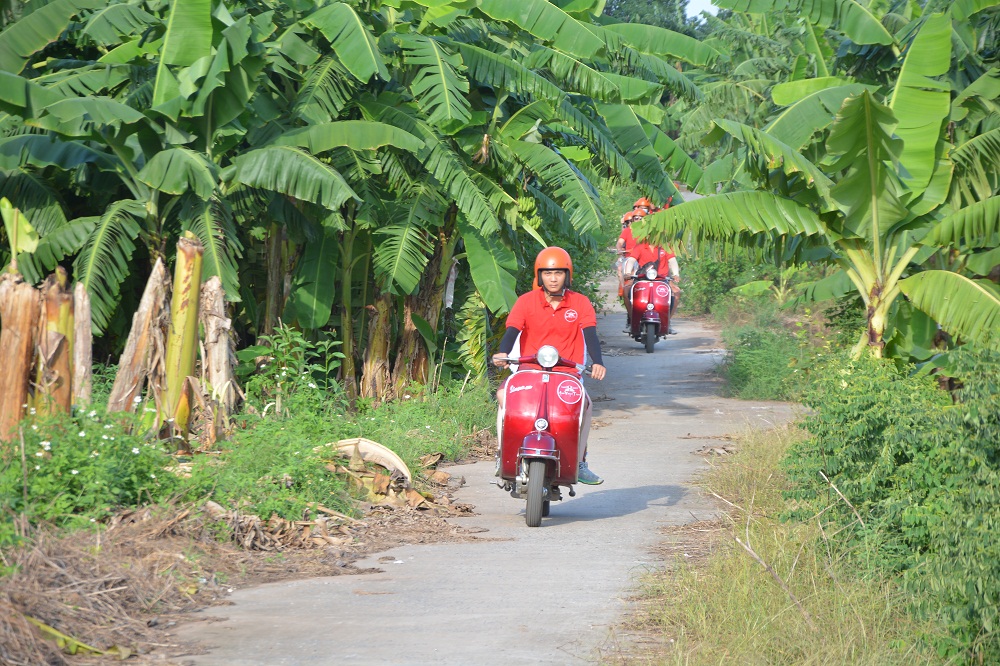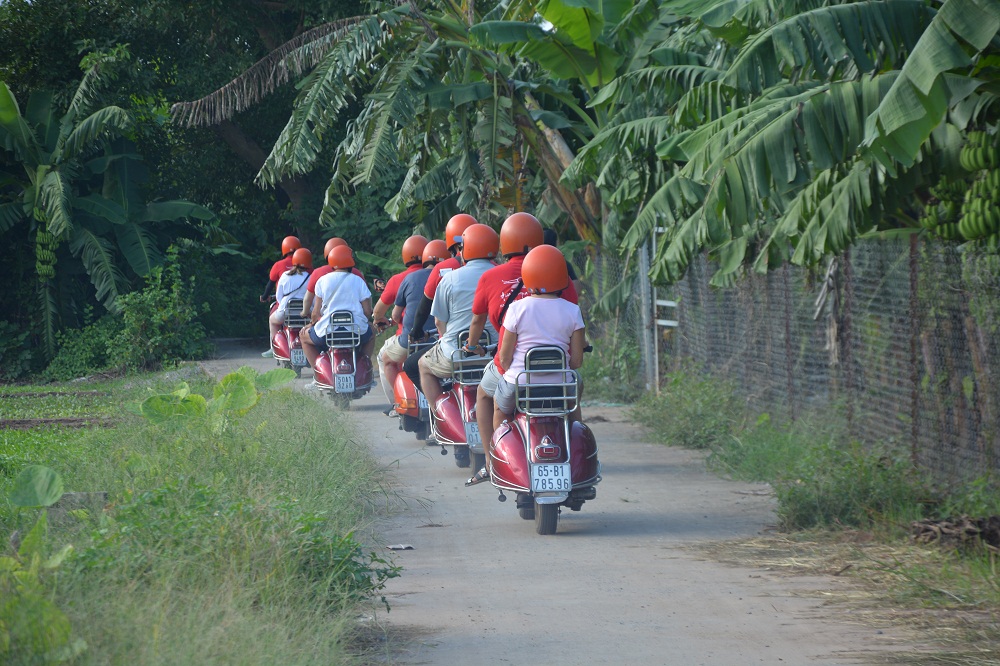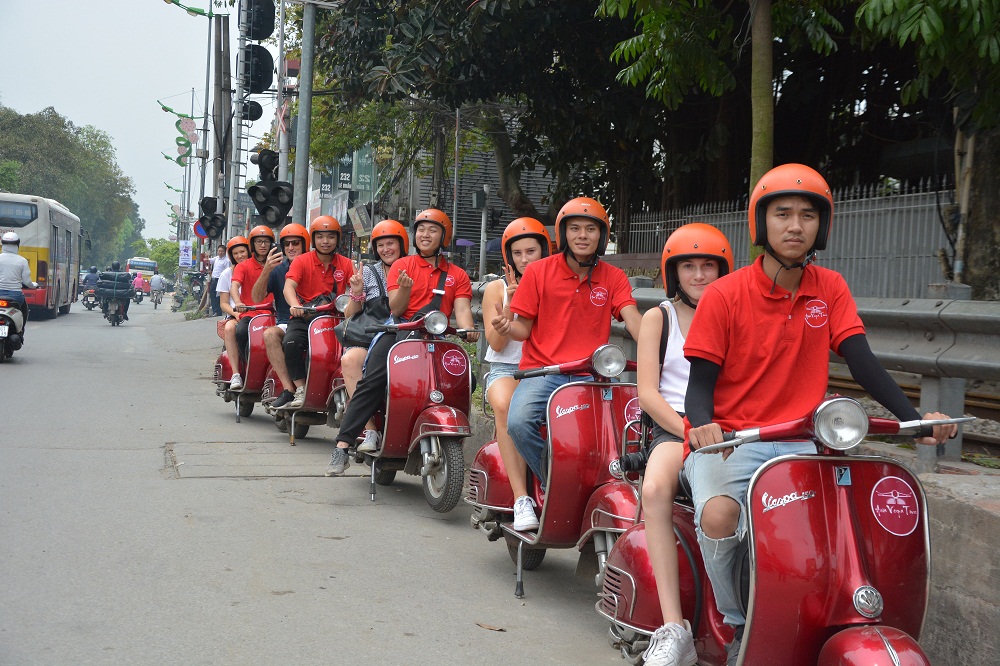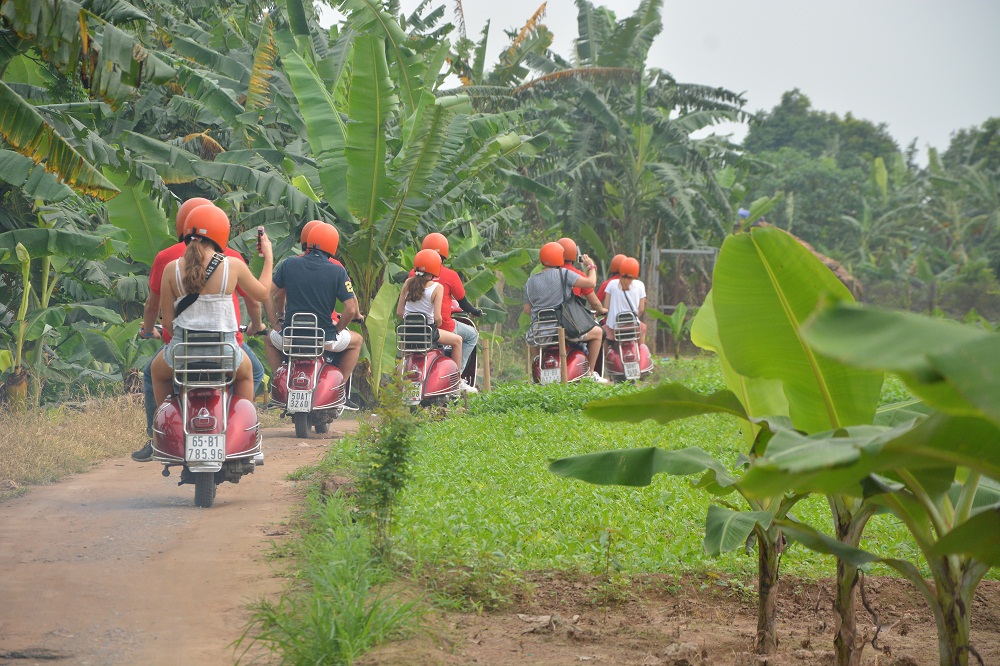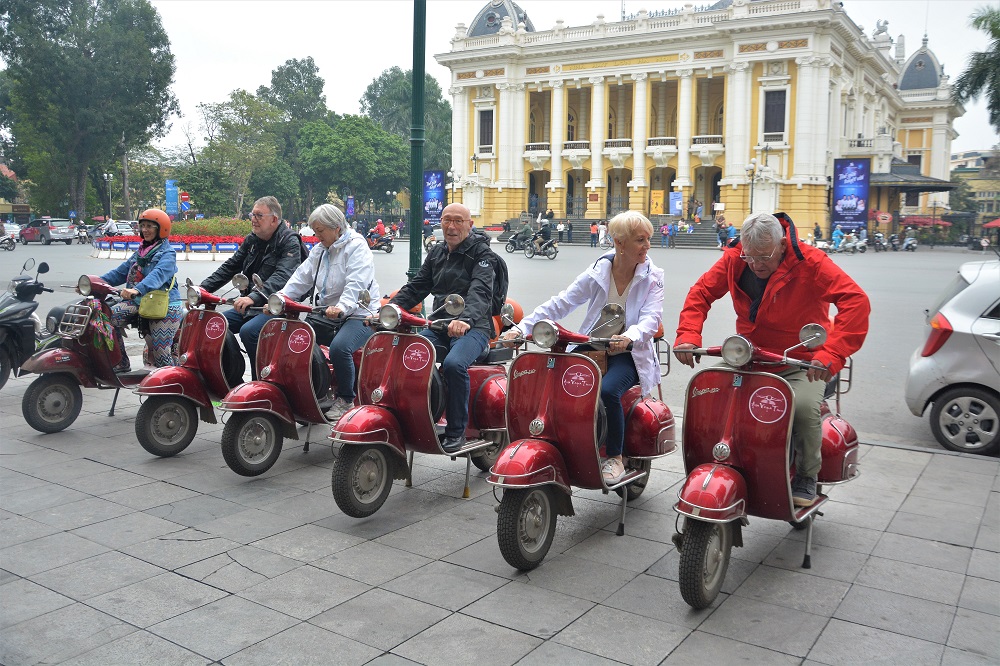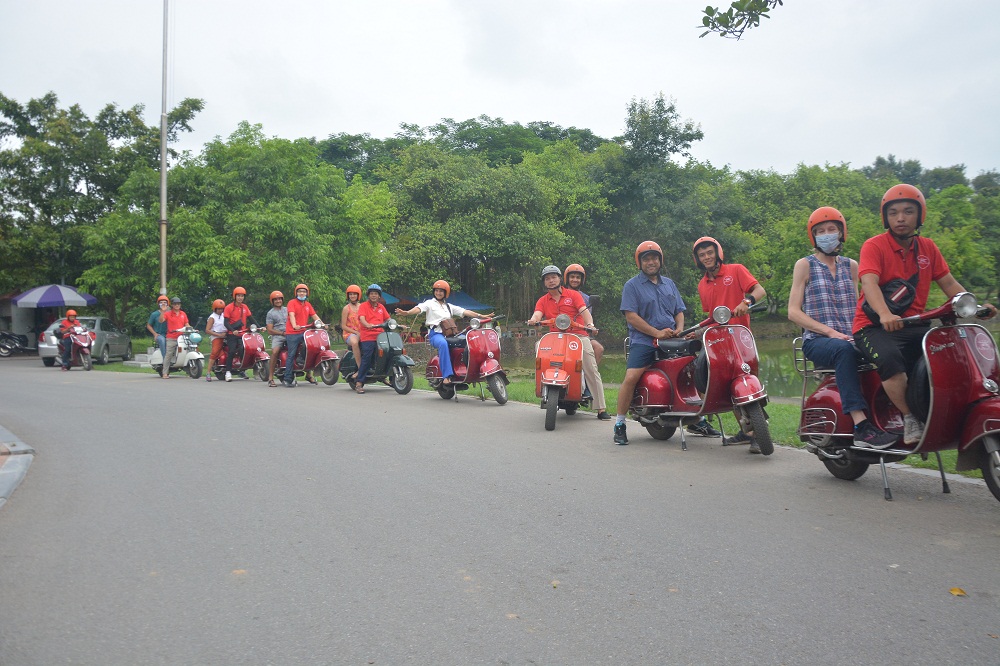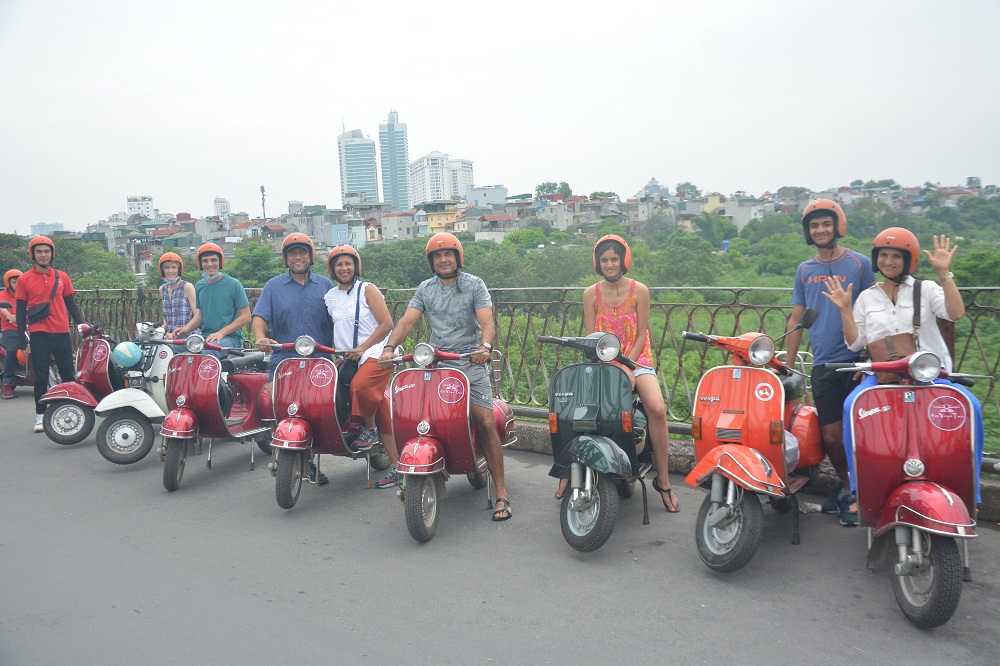 WELCOME TO
ASIA VESPA TOURS HANOI!
Travelling nowadays is not only about going place to place  it is about  experiencing real life and get out of normal tourist trails to see the destination as it has to offer. Asia Vespa Tours   offers a one-of-a-kind experience and focus to provide our guests with the adventures of a life time to learn and understand more about our culture and history and fall in love with local foods as we do.
We offer remarkable uniqueness, impact, fun and once in a lifetime cultural adventure for those who want to learn and explore real Hanoi, Vietnam, live a day in the life of Hanoi and Vietnam people to enjoy local dishes and connect authentic culture.
Our tour combines all the best things real Vietnam have to offer not just see the city but to feel connected to it also on a Vintage Vespa. You will see things you would never see on your own, get a good appreciation for how the locals live from the Backstreets and hidden alleys to vibrant organized chaotic streets.
We operate Vintage Vespa Tours for half a day, one day and multi day tour in Hanoi  and Saigon.
We love what we do and we do it with all of our heart moreover with years of working tourism and travelling, we understand how to keep you safe in local traffic, what travelers want and need when traveling Vietnam. Let us share our love of Vietnam with you!
Contact us directly 24/7  TO ENJOY 30% OFF by Phone/WhatsApp/ Line/ Kacaotalk/ Wechat/ Viber/: +84-98-241-6518
Email: info@asiavespatours.com
All our tours are always AVAILABLE till last minutes but travelers are recommended to book in-advance to secure your spots as first come first served and to let us have better preparation for you.
Why book our Original Vespa Tours ?
Guaranteed departure. Our tours run on a daily basis, rain or shine. Once you book you go, it does not matter 1 or 10 travelers.
A full refund of 100% if you are not satisfied with your trip.
We always strive to provide the best service, the best staff and the best itineraries possible. Seeing the world from the back of a Vespa is much more interesting than from a van or bus, join us to see why!
We provide experienced drivers for all of our guests, since we hold safety as one of our highest priorities and travel insurance is included for all our drivers and passengers.
Experiencing the real Vietnam with unique handcrafted itinerary like no other companies  which has been searched and designed with great effort.
Passionate and professional team who have passion in travelling and have career in travel industry related.
Local interaction with local family and locals along the tour to learn more about local traditions and customs.
Good quality Vintage Vespas that are checked regularly. Our vintage vespas are extremely comfortable and safe. All of our Vespas have a passenger backrest that makes it not only comfortable but also easy to hold on.
Hanoi Vespa Tours- Hanoi Best Tours
View All
NINH BINH - MAI CHAU TOURS
HALONG BAY TOURS - Halong Best Tours
SAPA Vespa Tours- Sapa Best Tours
HUE Vespa Tours- Hue Best Tours
Saigon Vespa Tours - Saigon Best Tours
View All
44 Ham Tu Quan street, Hoan Kiem District, Hanoi